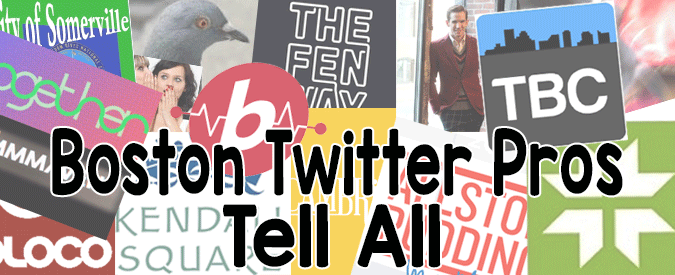 Remember our all encompassing, sightly mind-blowing round-up of who to follow on Twitter in Boston? If not, we highly suggest clicking HERE to see who made the cut, and then clicking HERE to subscribe to that list on Twitter.
Don't worry, we won't say the word "click" again.
Well, since the birth of that list, we've reached out to our Twitter pros in hopes that they'd break off a piece of their social media wisdom. Below you'll find the results: a magnificent cornucopia of tips, advice, and general online community wizardry, all available at your disposal.
So go ahead — read up and tweet out. Because when it comes to Twitter, it's totally awesome to follow, but it's totally awesomer to lead.
Oh, and that promise about no more clicking? We take it back. CLICK AWAY!
Metter Media LLC is a Boston-based social media management company that implements community-based, localized social engagement strategies for small businesses and corporations alike. Need help with your social media? Email Lauren today.