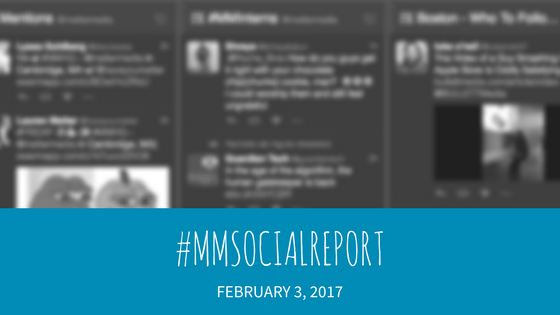 In this week's #MMSocialReport – Facebook finally addresses fake news and Facebook stories, big Snapchat QR code news for businesses, Instagram is finally going to let us share multiple pics in one post, and OMG BEY IS HAVING TWINS!
by @joshconstine via @techcrunch
Tired of fake news on your news feed? A new Facebook algorithm update detects and promotes authentic and genuine posts on user's news feeds while simultaneously boosting stories that are going viral in real time. Could this be the kick Facebook needs to compete with Twitter's in-the-moment news sharing.
by @chriswelch via @verge
As of right now, only advertisers on Instagram can publish multiple photos in one post, but inside the app's latest beta release, there are hints of a brand new feature that will change the "gram-ing" game forever.
by @joshconstine via @techcrunch
The recent iOS update allows Snapchat to update some key features that businesses will love. This piece explains everything you need to know about the new feature and the potential Snapchat has for businesses now that it has been released.
by @kerrymflynn via @mashable
Adding to an already heated competition, Facebook has once again almost exactly copied another one of Snapchat's main features.
by @michaelhafford via @refinery29
While (arguably) being the most important piece of news this week, Yoncé also broke a pretty big record with her Instagram post.
Metter Media LLC is a Boston-based social media management company that implements community-based, localized social engagement strategies for small businesses and corporations alike. Need help with your social media? Email Lauren today.